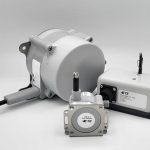 Celesco Products in Stock
Industrial Cases by B & W International
B&W International offers tailor-made solutions of Industrial Cases for every requirement area and sets standards for reliability, quality, and safety in the production. With innovative and individual solutions, the cases guarantee a safe as well as comfortable transport of high-quality case contents.
Sophisticated suitcase and bag solutions of the highest quality, functionality, and aesthetics; that is what B&W International stands for. As a worldwide specialty supplier, we develop our innovative products for our customers. The production takes place exclusively according to German quality standards and is distributed out of the Canton, MI North American Headquarters.
Since 1998, B&W International, B&W has been offering unique solutions for all your industrial packaging needs. Please contact I & C Sales North to discuss your current needs for industrial cases.