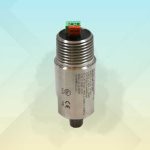 Metrix ST5484E Velocity Transmitter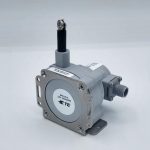 SPD and SR1M Position Transducers
Machinery Health Protection With Vibration Monitoring
Several industries across the United States utilize various large machinery and equipment. Whether you work in the chemical, power generation, steel, air, industrial, water & waste water or oil & oil market, your business needs to keep its machinery in reliable condition as well as prevent unplanned downtime and workplace incidents. Any process monitoring company would advise you to maintain the health of your company's machinery with vibration monitoring. Let's review this topic in more detail below.
What Is Vibration Monitoring?
Vibration monitoring involves the aforementioned transmitters, sensors, transducers, alarms, proximity probes, drivers, extension cables, and more. Vibration transmitters monitor, measure, and alert workers of the earliest warning signs of machinery failure. Using such technology for industrial applications provides workers with the ability to fix a machine well before it breaks down and causes significant internal damage to the bearings, gears, blades and more. Not only this, but the vibration transmitters also provide personal protection for both critical assets and plant personnel, establishing a safe environment.
Other features of vibration monitoring include being explosion-proof and weatherproof, remote mounted and visual display. Accident occur in industrial environments, we all understand that, what we want to offer is trending data way before the machine would ever approach a critical vibration condition, you can rest assured your machinery will not cause any harm or break down. Plus, when you purchase from a reliable and distinguished process monitoring company like I & C Sales North, you will have support 24/7.
How It Works
The machinery protection system monitors vibration of your bearing or shaft position. When the system determines that the machine's vibration measurements are elevated and getting closer to an unsafe condition, it provides a 4-20 mA conditioned output, low and high level alarms and raw signal output to the customers DCS/HMI/SCADA System on readings. If the system determines the machine is not working correctly, it will shut it down automatically. Such rotating machinery that can be protected includes generators, compressors, fans, blowers, motors and pumps.
Not only does vibration monitoring enhance worker safety but it also allows OSHA compliance. Overall, industrial companies can reduce unplanned labor, production costs, and downtime as well as be proactive with machinery maintenance and repairs.
As a trusted process monitoring company, I & C Sales North offers vibration monitoring solutions from Metrix Instruments, Houston, TX, to protect your most critical industrial machinery. Let the expert consultants at I & C Sales North provide a detailed evaluation of your existing machinery and provide a detailed reccomended solution to best meet your budget and protection needs.  Please do not hesitate to reach out to our team with any questions or concerns you have. We are happy to walk you through our products to ensure your machinery is protected at all times. Call today!