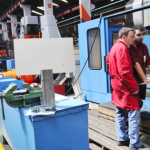 The Role of an Intrinsically Safe Barrier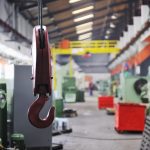 Machinery Health Protection With Vibration Monitoring
Metrix ST5484E Velocity Transmitter
Metrix Vibration is committed to delivering cutting-edge vibration monitoring solutions that exceed industry standards. With the ST5484E Velocity Transmitter , you can get real-time, comprehensive insights into the condition and health of your rotating and reciprocating machinery . By accurately monitoring vibration levels for rolling element bearing machines, you can detect potential issues before they escalate, preventing costly breakdowns and minimizing downtime.
ST5484E Velocity Transmitter Key Features:
RFI/EMI Immunity – Enhanced circuit design and installation techniques aggressively filter out noise from common sources such as handheld radios
Excellent Moisture Resistance – The 2-pin MIL connector version is hermetically sealed to provide an IP67-rated enclosure. Flying lead and terminal block versions are fully potted and rated to IP66 when installed with optional IEC conduit elbow
Hazardous Area Approvals – North American (CSA), European (ATEX), Asia and Middle East (IECEx) and other approvals available
Dynamic Signal Availability – 2-wire versions provide a 4-20 mA velocity proportional signal for easy connection to PLCs, DCSs, and other plant control systems. 4-wire versions provide a Dynamic Signal output for analysis equipment
Variety of Connection Options – Flying leads, terminal block, and MIL-type connectors available
Visit our website to learn more about the ST5484E Velocity Transmitter and how it can improve your vibration monitoring capabilities. Our team of experts is also available to answer any questions or provide personalized assistance to help you make an informed decision.